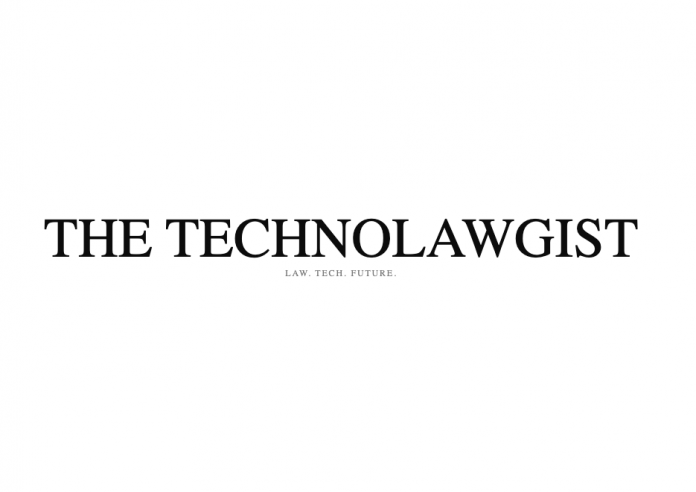 Lola Bardají, Decana asociada de programas en Law School de ESADE
Uno de los grandes retos de las instituciones educativas hoy en día es incorporar a los programas académicos contenidos tecnológicos. Los estudiantes de Derecho, en particular, deben adquirir conocimientos de Legal Tech que les ayuden y preparen para ser profesionales con el perfil que demanda la sociedad: Derecho. Tecnología. Futuro.
---
One of the great challenges of the educational institutions nowadays is to incorporate to the academic programs tech contents. Law students, in particular, must acquire knowledge in Legal Tech to help them and prepare them to be professionals with the profile sought after by society: Legal. Tech. Future.
Alejandro Bes, Senior Legal Counsel en Novartis
El hecho de trabajar en una amplia gama de temas legales, navegando por la intersección entre la industria tecnológica y farmacéutica, me ha demostrado la necesidad de conocer conceptos sobre inteligencia artificial, tecnologías disruptivas y big data.
Estos conocimientos son hoy en día absolutamente necesarios para trabajar temas legales complejos de regulación y multijurisdiccionales.
---
Working on a wide range of legal issues, navigating the intersection of the technology and pharmaceutical industry, has shown me the need to know concepts of artificial intelligence, disruptive technology and big data.
This knowledge is now absolutely necessary for working on complex regulatory and multi-jurisdictional legal issues.
Lewis Cohen, Partner en DLx Law
Un buen amigo del sector me preguntó si creía que las criptomonedas estaban perdiendo el rumbo. Si todo lo que la gente ve en «blockchain» es «bitcoin», «un montón de timos baratos de bitcoin», y «DLT (que no necesita ninguna moneda apestosa)», entonces supongo que puedo entender esa forma de pensar. Cuando la gente ve «blockchain» como «una forma fundamentalmente nueva de reimaginar modelos de negocio» (como yo lo hago), entonces no creo que el futuro parezca tan sombrío.
---
A good friend in the space asked if it seemed like crypto was losing its way. If all people see in "blockchain" is "bitcoin", "a bunch of cheap ripoffs of bitcoin", and "DLT (which doesn't need any stinkin' coins)", then I suppose I can understand that way of thinking. When people see "blockchain" as "a fundamentally new way of reimagining business models" (as I do), then I don't believe the future looks nearly as grim.
Isabella Galeano, Senior Legal Advisor de Abertis Mobility Services
El legal tech ya no es una revolución sutil o minoritaria. El legal tech es la respuesta a una forma de entender el derecho que va de la mano del ciudadano. Los objetivos están claros aumentar el acceso a la justicia y hacer el derecho más accesible mediante la incorporación de tecnología y de estrategias como el legal design que ponen a las personas en el centro de la conversación.
---
Legal Tech is no more a subtle or minoritary revolution. Legal Tech is the answer to a new way of undertstanding law and the legal system itslef. that goes hand in hand with the citizens. The goals are clear: improving Access to justice and making law more accesible by incorporating technology and legal design strategies that bring human beings back to the center of the conversation.
Maya Markovich, Head of Product en Nextlaw Labs, Dentons
Como directora de producto de Nextlaw Labs, vengo a trabajar todos los días con el objetivo de mover la aguja de la industria legal. Catalizamos la innovación invirtiendo e incorporando tecnología que marca una diferencia significativa: optimizando los flujos de trabajo para profesionales legales y apoyando el servicio al cliente del siglo XXI en Dentons, la firma de abogados más grande del mundo. Mi experiencia en derecho, ciencias del comportamiento y gestión del cambio me permite alentar, diseñar e implementar eficazmente el futuro de la profesión legal a nivel mundial.
Como una de las pocas mujeres en la industria de tecnología legal y de capital riesgo, estoy enfocada en avanzar en la equidad y diversidad de género. También hablo y escribo frecuentemente sobre tecnología legal e innovación/diseño, y estoy profundamente comprometida a aprovechar la tecnología siempre, especialmente para aumentar el acceso a la justicia.
---
As head of product for Nextlaw Labs, I come to work every day aiming to move the needle in the legal industry. We catalyze innovation by investing in and embedding technology that makes a significant difference – optimizing workflows for legal professionals and supporting 21st century client service at Dentons, the world's largest law firm. My background in law, behavioral science, and change management enables me to effectively encourage, design, and implement the future of the legal profession across the globe.
As one of few women in the legal tech and VC industries, I am focused on advancing gender equity and diversity. I also speak and write frequently on legal tech and innovation/design, and am deeply committed to leveraging tech for good, especially to increase access to justice.
Gloria Sanchez, Head of Legal for Technology & Costs and Legal Dept. Transformation at Banco Santander
Las herramientas de legal tech nos ofrecen múltiples posibilidades para mejorar nuestro trabajo en el día a día, para ofrecer mejores servicios a nuestros clientes, e incluso, nuevos servicios. Y están cambiando (y cambiarán mucho más) la forma de prestar servicios jurídicos, tanto de los asesores externos, como de los departamentos de asesoría jurídica de las compañías.
La implantación de las mismas requiere un cambio de mindset en los equipos. Hacen falta abogados más cercanos a la tecnología, que entiendan sus posibilidades, y que no tengan miedo al cambio.
---
Legal technology tools offer us multiple possibilities to improve our day-to-day experience, offering better services to our clients, and even new services. The way of providing legal servicies is changing (and will continue changing) for both: external advisors and legal advisory departments.
This implementation requires a mentality change to take lawyers closer to technology, so they can understand its possibilities without being afraid of changes.
---
Suscríbete a nuestro newsletter aquí.