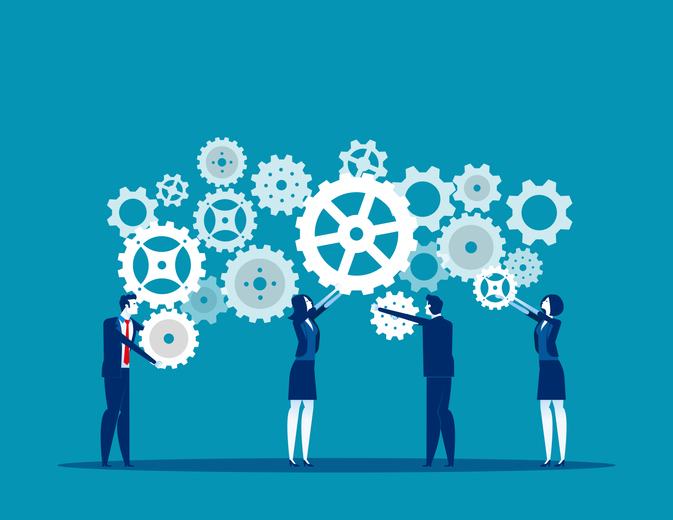 Las llamadas Legal Operations aparecieron en el sector legal hace apenas una década, incluso se podría decir que es desde hace 5 años el momento a partir del cual ocupan una posición protagonista en la prestación de servicios legales.
En un reciente informe de Gartner, 2021 State of the Legal Function, el 58% de los departamentos jurídicos encuestados de todos los sectores emplearon en 2020 al menos a un profesional de operaciones legales frente al 34% que lo había hecho en 2018.
Parece que la incorporación de la figura del responsable de operaciones legales es una necesidad apreciada ante el cambio en el modelo de prestación de servicios legales no sólo en las grandes firmas, sino también en los departamentos legales y despachos de menor tamaño. Y es que el camino hacia la consecución de una mayor eficiencia y agilidad en los procesos es el único posible en un sector en el que el profesional necesita liberarse de tareas y gestiones que restan tiempo y por tanto valor, a su trabajo de análisis jurídico. En definitiva, emerge la figura que debe procurar una maximización de recursos.
La gran pregunta ahora es acerca del tipo de perfil que debería tener un responsable de operaciones legales, incluso si sería necesario que fuera abogado, fundamentalmente por el hecho de conocer la clase de asunto a gestionar y de esa manera poder idear los procesos más adecuados. Pero también es cierto que la revisión de esos procesos pasa por implementar modelos innovadores más propios de expertos en management o en tecnología.
El estudio de Corporate Legal Operations Consortium (CLOC), 2021 State of the industry survey, desvela que en el Top 5 de las operaciones legales son:
Process development and Project management (92%).
Data analytics (84%).
Technical and process support (84%).
Vendor management (84%).
Financial management (81%).
De acuerdo con estos datos el perfil más idóneo para liderar el equipo de legal operations probablemente sería el de un abogado con formación MBA, en la que ya se incluyen las materias tecnológicas y de análisis cuantitativo, además de la financiera. La formación jurídica de base, si bien para algunos no es imprescindible, parece sin embargo necesaria en materias tan importantes como la protección de datos.
Cuestiones como la ciberseguridad y protección de datos aparecen como prioritarias para el Chief of Legal Operations (CLO), tal y como revela la Association of Corporate Counsel (ACC) en su 2020 ACC Chief Legal Officers Survey. Los resultados de la encuesta destacan que la ciberseguridad y la privacidad de los datos son dos áreas muy críticas tanto para el departamento jurídico como para la firma en general. Casi el 60% de CLOs encuestados cree que la privacidad de los datos planteará los mayores retos legales para las organizaciones, y los CLOs también consideran que es la cuestión que requerirá más recursos adicionales para ser abordada.
---
Suscríbete a nuestro newsletter aquí.