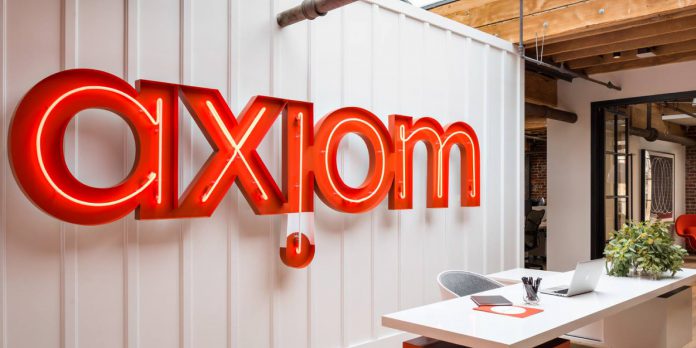 Axiom, la empresa de prestación de servicios jurídicos alternativos que desde el año 2000 ha revolucionado el sector legal, ha lanzado un nuevo golpe de efecto.
Tras años de especulación sobre su posible salida a bolsa, finalmente ha decidido dar el paso. El pasado martes 19 de febrero de 2019, Axiom anunció el inicio del procedimiento para su salida a bolsa en Estados Unidos.
Por el momento no disponemos de demasiada información. El comunicado de prensa oficial es escueto, no hay detalles sobre el número de acciones que se van a emitir ni su precio. A continuación, reproducimos el comunicado en su totalidad:
"Axiom Global Inc. today announced it has confidentially submitted a draft registration statement on Form S-1 with the Securities and Exchange Commission (the "SEC") relating to the proposed initial public offering of its common stock. The number of shares to be offered and the price range for the proposed offering have not yet been determined. The proposed offering is subject to, among other things, completion of the SEC review process and market conditions."
Lo que sí ha transcendido es la escisión del negocio de Axiom en tres compañías. Por un lado, Axiom cuyo negocio se centrará en proveer abogados on-demand  tanto a asesorías jurídicas de empresa como a despachos de abogados; por otro lado, Knowable, centrada en el desarrollo de herramientas y plataformas de gestión y análisis de contratos; cabe recordar que Axiom e Intralinks firmaron un acuerdo de colaboración hace unos meses bajo el que están creando herramientas que facilitan los procesos de due diligence; y, por último, Axiom Managed Solutions, con el objetivo de crear la siguiente generación de soluciones a gran escala para proyectos legales complejos. 
Esta salida a bolsa reaviva el antiguo debate sobre el modelo óptimo de gestión de despachos de abogados y su modelo de incentivos. En el modelo tradicional, los socios compatibilizan su rol de abogados con su rol de gestores del despacho, organizados en sociedades limitadas profesionales.  Axiom rompe una vez más con las dinámicas establecidas en el sector legal. Se aleja de cualquier similitud con la idea de despacho de abogados reafirmando su posicionamiento como empresa innovadora que opera en el mercado jurídico
2019 podría convertirse en un año con grandes operaciones en el mercado de capitales americano. Se especula sobre la salida a bolsa de compañías tan relevantes como Uber, Airbnb, WeWork o Palantir Technologies, la empresa de software líder en análisis de big data.
---
Suscríbete a nuestro newsletter aquí.