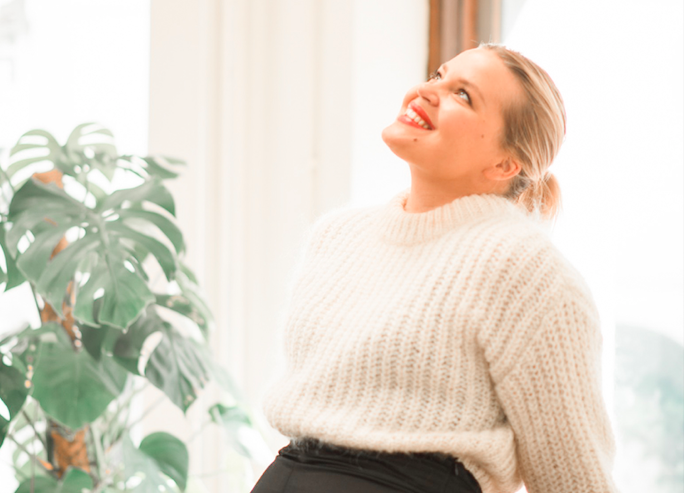 What has been your professional journey? How did you end up working in the legal field?
I grew up in Finland, and in my opinion, it is quite a special thing. Finland is a very unique place for its geographical location between west and east as well as its history and politics. Being born in Finland has shaped my identity tremendously. In Finland, kids are grown to be very independent and they learn to make decisions and take responsibility at a very early age. People don't work excessively and they have at least five weeks of paid holidays in a year, but still, Finns are one of the world's most work-fixed countries. The first question people ask from each other when they meet is "What do you do for a living?" and growing up you are used to answering the numerous questions about "what will you become when you grow up?" – even before elementary school. Work plays a big part in shaping the identity of a Finnish person and I am no exception.
I always had a very strong sense of right and wrong. Whenever I saw or experienced injustice on any level it made my young self furious. Because of this, I never worried about what will I become when I grow up because I knew that I will always carry that with me and that would be my North star to guide my decision making, both in good and bad. Eventually, I had two options: journalism and design and I chose design. I finished my first degree at the relatively young age of 18 and after my graduation, I worked in product design for a couple of years where I learned in practice the diversity of applying design thinking holistically to business and the power it had when applied thoughtfully. I learned that in order to be a good designer you really need to understand people and the context, knowing is not enough.
I wanted to learn more about how to apply design thinking outside the design industry and applied to study my second degree in design to Lahti University. I graduated from the Institute of Design where I wrote my graduation thesis "How to design user-centric digital law". During my studies, I started to work in influential communications agency N2 and operated more in the intersection of design, policy-making, government and legal to experiment where design thinking could be applied to increase accessibility, equality and improve democratic decision-making.
After my graduation, I started to work in a medium-size law firm Dottir Attorney's to build their internal design capabilities, incorporate design thinking to their legal work and serve a wider range of clients whose needs weren't necessarily legal, but more strategic. Because of the growing demand for legal design, we build a new brand at Dottir, a legal design consultancy Dot. to focus solely on legal design projects and changing the practice of law, one project at a time.
From there I moved on to found a legal and business design agency Observ with my co-founder, Australian born lawyer Meera Klemola, who I already had worked with on several projects prior to our partnership. At Observ we are on a mission to bring clarity to complexity by applying design thinking to improve legal operations. We work globally, but most of our work is in Europe at the moment.
What is legal design?
Legal design is a holistic approach to legal innovation and problem-solving. It applies the processes, methodologies, and tools used in design with legal expertise to solve challenges in the legal industry and create legal solutions that enhance the user experience and improve business. Design thinking can be applied to internal processes as well as client-facing documents and holistic experiences.
Academics like Helena Haapio, Stefania Passera, Margaret Hagan and others have coined the term 'legal design' some years back to describe the use of any kind of design in the legal sector. Many have tried to define the term 'legal design' and some of the definitions are more informative and some perhaps could have more depth, but what is agreed is that legal design brings the designer's unique way of thinking and doing to the legal industry. A designer can generally bring three things to the table: a human-centric approach to improve the usability, adaptability, and desirability of the end solution, the holistic understanding of the challenge and scope, its multiple stakeholders and their different goals (business goals might be different from legal goals and a user might need something completely different again), and thirdly designers bring their iterative processes where decisions are based on the data gathered during the process from the different stakeholders, considering the business needs as well as the human needs to mitigate the risks by testing and tweaking the solution along the way.
Design thinking has been developed through decades in the more traditional fields of design, think about furniture design or home supplies, but ever since the value of holistic, iterative, user-centric process was discovered other industries got curious as well. Industries like medical technology, consumer goods, and aviation started to use design as a strategic tool for business growth through user-experience and improved processes. Today it is very common to have designers working in-house in a bank or in a medical center.
Well-considered legal design improves business and society.
Why does law need design?
The whole western society and many of its functions are found upon common rules and agreements, in other words, laws and regulations and the concept of right and wrong. Still, the majority of people are not aware of their own rights, do not understand the legal issues they are facing, can't get legal aid or don't know where to find it. Navigating through the legal system as an individual or as a business is very time-consuming and confusing and uncertain. Technology has developed to assist and improve legal operations but is still not widely adopted. Technology causes confusion regarding where to use it, which solution to use, how to use it and what are the end costs and benefits of implementing the technological solution to business operations for example. Focusing on technological solutions often lacks the initial understanding of the problem, because we get carried away by the shiny tools and exciting possibilities. This can lead to loss of investment if the chosen technology isn't in fact solving the initial problem or is not adopted well by the users. It's not uncommon that implementing new technology the demand for change management rises if the needs and wants of the end-users have not been included and listened during the process. Legal technology and legal design are two sides of the same coin and go hand in hand.
What is Observ? What kind of projects do you work on?
Observ is a legal and business design agency on a mission to bring clarity to complexity. We are looking at the legal sector through an analytical lens and help our clients to use design in their organizations to improve the experiences of people interacting with legal. The projects vary from the creation of a new design-centric business model for a law firm, working with in-house marketing and legal team to increase their collaboration and understanding of working with the government to rethink how to communicate new legislation and make it easy to comply with to the organizations affected by it. We are able to operate in such a wide range of challenges because of our collaborative working model – we partner with our client organization and their best minds with deep knowledge form the task at hand. We harness the internal potential and bring third parties into the process if needed.
Can you tell us about your project transforming traditional contracts into Instagram stories?
Sure! It was a very interesting and quite experimental project with a large global cosmetics company. They provided us with a challenge: how might we redesign the influencer's agreement to improve their onboarding experience?
To set the scene, influencers are an ever more important part of the brand marketing strategy and the contract between brand and influencer is very detailed and describes how often should the influencer post about the brand, which hashtags to use, when will they have public appearances with the brand and what to avoid, among other things. Their marketing team communicated with the influencers via WhatsApp and Snapchat and the 30-page information-cluttered word-document did not fit into that youthful, personal and agile brand image and the message they want to get across.
We approached the challenge from the user perspective using design processes and tools. We asked what would be the most natural environment for a millennial and generation z influencer to communicate, how do they understand and absorb information and what builds trust and understanding between influencers and the brand.
As an end result, we reinvented the contract medium for the brand with a new concept of browser-based digital contracts. The influencer gets a link via the channel they are communicating with the brand to the site and sign in to find her personalized contract in the form of an interactive photo carousel' – think about Instagram stories where you get only a handful of information, clearly structured and written in a plain language, and then by clicking they move on to the next page and topic. We found that digital natives are used to absorbing large amounts of information, but the message is understood better in smaller bite-size pieces and delivered at a faster pace rather than by reading a full-length document. The influencer and the brand interact with the contract fully online and the influencer will fill in the needed information and gets a clear to-do list for the time of the relationship to avoid any unintentional breach of contract and unnecessary work.
What is the most important mindset strategy that lawyers should learn from designers?
There's a bit of a conversation ongoing whether lawyers should learn design or coding and become this multitasking hybrid, but personally, I think that we need cross-discipline collaboration, new voices, and experiences to be shared and considered in the decision-making in the legal sector. Lawyers can definitely learn a lot from designers as well as designers can learn a lot from the legal industry too. One of the most important things for lawyers to learn from designers would be the curious mindset and experimenting. I would encourage all legal professionals to experiment on how could they improve the work they do and the industry they are operating in without bias.
---
Suscríbete a nuestro newsletter aquí.