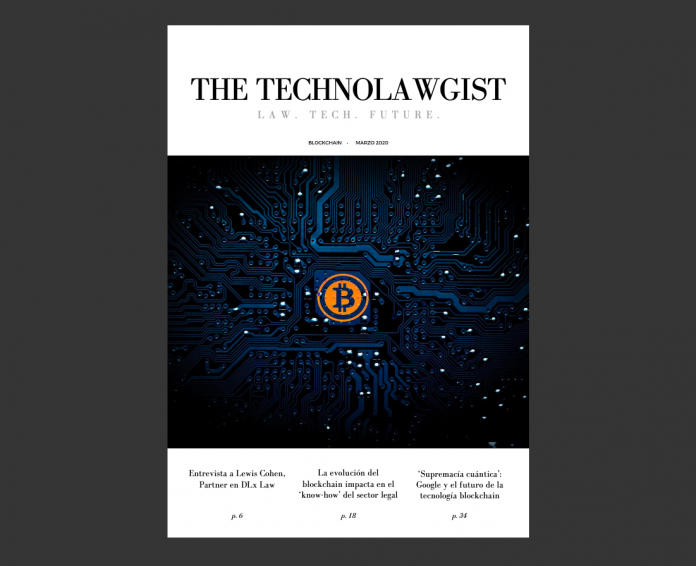 Ya está disponible la segunda revista The Technolawgist sobre blockchain. En ella podrá encontrar más de 30 páginas dedicadas a entender la importancia de esta tecnología en el futuro.
Se podría decir que, hoy en día, la formación en tecnología Blockchain es imprescindible para llegar a ser un buen profesional. Por ello, no sorprende que en el Informe publicado por Linkedin el pasado enero relativo a 'The Most In-Demand Hard and Soft Skills of 2020', la formación en esta tecnología aparezca en primer lugar.
The Technolawgist nació como un espacio de reflexión y debate estratégico para ser la referencia del mundo Legal Tech. Queremos llegar a abogados, profesores, profesionales del sector legal, estudiantes de derecho, directores de innovación y, también, a profesionales del sector tecnológico para los que es imprescindible entender cómo el derecho está regulando materias como la inteligencia artificial, el big data, internet of things o los algoritmos de los coches autónomos.