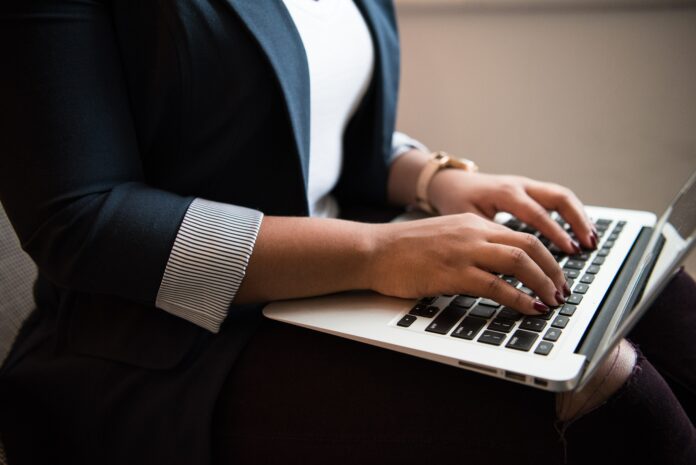 Conversations from the 17th International Conference on Substantive Technology in Legal Education and Practice, held in Singapore in July 2022
Eugene Yan, Yap Jun Hong, Alexis Chun
In July 2022, SMU Centre for Computational Law (CCLAW) hosted the 17th International Conference on Substantive Technology in Legal Education and Practice ("SubTech2022"). The theme for this edition was "Training lawyers (and computers) in the age of Computational Law", and it explored how legal education, legal practice, and society at large could be supported and improved with the use of technology. Unlike most traditional conferences, Subtech2022 followed an unconference[1] format where attendees also had a say in the agenda. To facilitate this, multiple Birds of a Feather sessions[2] were held throughout the day, each with its own topic statement which was contributed to by participants.
This article distills the conversations had on the question of "Are law schools preparing students for a tech-driven world?"
Setting the context: technology for the law firm
Attendees noted that firms like Rajah & Tann as well as Clifford Chance have been at the forefront of introducing initiatives in an attempt to answer the call of the changing legalscape and capitalise on emerging technologies and tools in legal service and delivery. Rajah and Tann's, Rajah & Tann Technologies[3] ("R&T Technologies") was set up as a separate company from the "main firm" so to speak, and has the tagline Redefine legal through technology and innovation. Clifford Chance's IGNITE[4] training contract focuses on technology and innovation and especially asks its trainees to "reconsider what tech can do for law, to redesign and streamline the way we operate and to redefine how we deliver the best results for our clients". Since the Singapore Academy of Law's ("SAL") Legal Tech Vision was published in 2017, legal technology has been gaining traction in Singapore and abroad. As we start to see firms' taking technology's role in the firm more seriously, the question attendees had was, are our future lawyers suitably prepared?
Camp 1: Lawyers are too stretched to innovate
The traditional reasons speculated for firms not adopting legal technology is that it is at once (1) additional work that cannot be billed and (2) additional work takes time away from actual work. It was suggested that it may even be a spirit is willing, flesh is weak kind of situation. SAL's Legal Technology Manual published in 2019, "meant to be a starting point for lawyers to understand baseline legal technology", is 136 pages long. If this is just the starting point, it might then be too much to ask of firms to also take on the mantle of legal tech adoption and innovation, especially when most law firms only have a small tech support team, and most, if not all, do not even have a CTO (in the traditional sense).
In his 2022 Opening of the Legal Year speech, Adrian Tan, President of the Law Society revealed that of the 538 lawyers that left the profession, 310 were junior lawyers. One of the reasons cited was burnout:
"The truth is that, even before 2020, young lawyers were complaining of burnout. It may be tougher to be a young lawyer now, than at any time in history. The hours are long, and clients are demanding. Thanks to technology, young lawyers are on call night and day. Email and instant messaging mean that they operate at a far more intense pace, compared to previous generations. Many are exhausted."
Attendees agreed with the sentiment that widespread proliferation and use of technology meant that clients had greater and easier access to their lawyers, through the use of emails and instant text messaging. Lawyers were then expected to be contactable round the clock, by their clients and often, at least by their bosses. This may be a symptom reflective of a greater issue that the world faces, but the argument of lawyers and firms being too-stretched-to-innovate remains.
Camp 2: It's precisely because lawyers are stretched that firms should innovate
This camp conceded that the impact of technology and easy access was undeniable. However, their argument is rather that it is precisely because lawyers are stretched that technology should be leveraged for things that can be automated, streamlined, or optimised (if not in whole, then at least in part). For starters, the lowest hanging fruit of template generation and collaborative editing software.
Do we front-load them at law school then?
It may be hard to convince lawyers and firms to adopt and utilise legal technology; it took a global pandemic for many law firms to pull themselves away from the traditional mindset, and even consider the possibility of WFH arrangements and e-signatures as a default. The question then became whether it might be relatively easier to teach and train our future lawyers (i.e. law students) in hopes that the leg work for tech literacy, adoption, and innovation is front-loaded at law schools.
It was suggested that exposing students to legaltech at an early stage would help familiarise them with the range of technologies that can be used in practice, and aim them in better spotting and understanding areas where legaltech can be deployed. In fact, it may not even require legaltech exposure, but rather simply tech exposure, as a form of basic tech literacy. The same way lawyers today are generally expected to know how to use a computer, scan a document, convert a PDF, use track changes, we can perhaps explore teaching students first principles about how different technologies work. This is in hope that once students have a good grasp of the limits posed by, but also possibilities opened up by existing technologies then these future lawyers would be better placed to assess technologies that may help their legal practice and delivery of legal services.
Initiatives in law schools around the world
LITE @ HKU
Hong Kong University has an interdisciplinary programme marrying Law, Innovation, Technology and Entrepreneurship (LITE). The LITE programme aims to equip students with skills such as legal design thinking, agile methodology, business model canvas and computational thinking. In particular, Legal design thinking is one of the core skills the programme seeks to impart as it demands that students / service providers (i.e. lawyers) view problems from the perspective of the end-users they serve. Under the programme, students are paired up with industry participants, and are asked to solve the pain points brought in by these industry participants.
Shakespeare & Knowledge Theory @ Suffolk
Suffolk University is offering a course entitled Shakespeare and Knowledge Theory[5], which combines legal tech with the works of Shakespeare. This seems like an unconventional combination at first glance, especially in relation to legaltech. On this, the course uses the debate surrounding the Shakespeare Authorship Question, to introduce how technology could help to draw certain inferences or even conclusions from vast oceans of information, about the actual identity of Shakespeare. The knowledge theory aspect of the course helps students learn the law by teaching machines to think like lawyers. For instance, by showing how one can build artefacts such as databases and timelines to disambiguate or make sense of the knowledge and massive load of information in law. In the process of learning and/or building such artefacts, soft skills such as critical thinking, argumentation, factual analysis, collaboration, and learning how to use technology in an agile manner[6] are also introduced.
Singapore
Singapore has not been lagging behind in its efforts. In NUS, law students are able to take minors in areas such as Artificial Intelligence, Business Analytics and Computer Science[7]. Similarly, in SMU, law students have the option of taking electives like Digital Innovation for Access to Justice, Computational Thinking and Legal Technology, Fintech law and many others. This would have been unthinkable many years ago, where law students were expected to learn only about the law and law schools are discouraged from teaching anything too hands-on.
SMU has also pushed out a new degree in Computing and Law[8]. It is a single degree which aims to provide students with both the legal and technological skills required to succeed in the digital economy. Students are taught basic programming skills, database management, statistical thinking, among others for the computing side of the degree[9], to enable them to have an understanding of how technology is used in the everyday business context. As for the legal aspect, module offerings include contract law, privacy and data protection law, torts and intellectual property law. Essentially, laws which relate to technology and its application. Apart from just focusing on traditional legal principles, the modules also seek to discuss and explore how newer technology may affect or even change existing legal principles. For example, in contract law classes, students are required to read the case of Quione v B2C2[10]about how deterministic algorithms affected legal principles regarding contractual mistakes. Students are also given the chance to discuss whether they agreed with the rulings based on what they have learned in the course of their degree. In their final year, students would have to embark on a Computing and Law Project Experience, where they would make use of the knowledge and skills that they have learnt and apply it to a real world context.
Students efforts
Students have taken considerable initiative to delve into legal technology. One prominent example would be LawTech.Asia[11], which was established in 2016, and is currently being run by a team of law students and graduates, with articles and features on the intersection between law and technology.
What next: Student Skills Assessment?
The question that remained at the end of the session was how might students showcase their technological skills / literacy / know-how to prospective employers and companies? For computing students, they would usually be required to solve certain coding questions to demonstrate their capabilities. It would be unrealistic, and some may say unnecessary, to expect law firms to require interviewees to apply sorting algorithms to an unsorted array, or to select the best data structures for a certain use case. For a start however, firms may consider looking at existing assessments such as LinkedIn Skill Assessments which enables students to demonstrate their expertise in technological use. (LinkedIn has assessments for Google Cloud Platform, Machine Learning, Search Engine Optimization, not to mention programming languages like Python and C++) These assessments would show that students have the necessary baseline knowledge required, and that they would be able to go more in-depth if the need arises. Firms ought to also be encouraged to explore novel skills assessment methods to on one hard, select for students with tech literacy and know-how that might benefit them as lawyers, and at the same time, encourage students to take seriously their own tech literacy and skills acquisition even at the law school level so as to attract would-be employers.
Ultimately, in order to ensure the continued use and persistence of legal technology in the industry, exposing students to legal technology in the course of their education is of utmost importance. The legal profession is lagging behind other industries when it comes to the use of technology in work processes. For senior lawyers and associates that have spent much time working the traditional way, pivoting to use legal technology may not be high on their priority list. Thus, it seems that the onus would be on students or recent graduates to initiate the much-needed change in the industry. Afterall, these students would soon become the pillars of the legal profession, provided they stay in it.
Acknowledgement:
This research / project is supported by the National Research Foundation, Singapore under its Industry Alignment Fund – Pre-positioning (IAF-PP) Funding Initiative. Any opinions, findings and conclusions or recommendations expressed in this material are those of the author(s) and do not reflect the views of National Research Foundation, Singapore.
---
[1] https://en.wikipedia.org/wiki/Unconference
[2] https://conference.scipy.org/manual/manual/committees/bofs.html#:~:text=There%20are%20two%20primary%20formats,substantial%20contributions%20from%20the%20audience.
[3] https://www.rttechlaw.com/
[4] https://careers.cliffordchance.com/london/what-we-offer/ignite.html
[5] https://www.suffolk.edu/law/academics-clinics/juris-doctor/courses?CourseID=LAW_2161
[6] https://www.legalevolution.org/2022/05/looking-at-legal-knowledge-technology-through-an-unusual-lens-301/
[7] https://www.nus.edu.sg/registrar/academic-information-policies/undergraduate-students/special-programmes/minor-programmes
[8] https://scis.smu.edu.sg/bsc-computing-law
[9] https://scis.smu.edu.sg/bsc-computing-law/curriculum
[10] https://www.sicc.gov.sg/docs/default-source/modules-document/judgments/quoine-pte-ltd-v-b2c2-ltd.pdf