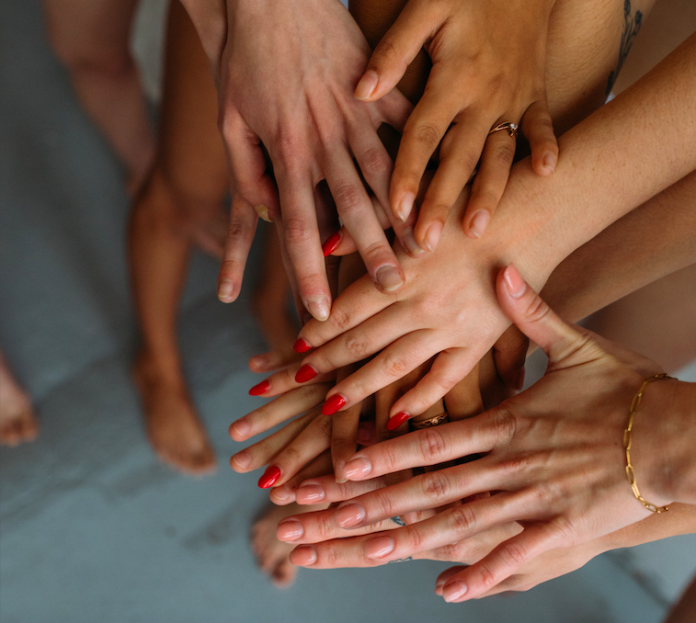 La Asociación Internacional de Tecnología Legal (ILTA) ha anunciado su Lista de Mujeres Influyentes en Legal Tech de 2021. Esta lista anual reconoce a cinco mujeres líderes destacadas en la comunidad Legal Tech, de acuerdo con su trayectoria profesional y su impacto en este ámbito.
El proceso de selección y evaluación parte de las 91 nominaciones recibidas, representativas de nueve países.
Las cinco mujeres merecedoras de esta distinción son:
Rosemary Koech-Kimwatu: Public Policy Manager, Safaricom PLC (Nairobi, Kenya)
Rosemary es abogada y trabaja como Public Policy Manager en Safaricom PLC, empresa de telecomunicaciones líder en África. Es una apasionada del Legal Tech y dedica su trabajo y sus compromisos al desarrollo del conocimiento en este ámbito. Rosemary es una oradora experimentada que comparte sus análisis legales en los encuentros sobre tecnología contemporánea. Es coorganizadora de Nairobi LegalHackers, cofundadora del Digital Innovation Group y miembro del consejo de administración de la Kenya ICT (KICTANet), donde contribuye a la promoción de nuevas voces en la gobernanza de Internet a través de la Escuela de Gobernanza de Internet de Kenia. Ha sido galardonada con el premio Africa Legal Innovations Awards 2020 y también fue incluida en la lista de las 30 mujeres más influyentes en tecnología por CIO East Africa, la principal revista del sector de la industria de las Tecnologías de la Información y la Comunicación (TIC) en África Oriental, también en el año 2020. Rosemary ha participado en African Women in Cybersecurity, una publicación orientada a inspirar y ayudar a que las niñas y mujeres se incorporen a este campo.
Andrea Markstrom: Chief Information Officer, Taft Stettinius & Hollister LLP and Founder & CEO, i.WILL – Inspiring Women Igniting Leadership & Learning (Minneapolis, Minnesota, USA)
Andrea es socia comercial estratégica, tecnóloga, innovadora y defensora del empoderamiento de la mujer. Como Chief Information Officer de Taft Stettinius & Hollister LLP, lidera las iniciativas de seguridad y TIC de toda la firma en todas las oficinas y áreas de práctica de Taft.
Premio Orbie al CIO del Año de la ciudad de Nueva York de CIO Inspire, 2019. Interviene con frecuencia   en conferencias, podcasts y seminarios, así mismo, escribe sobre liderazgo tecnológico. Entre los eventos más recientes se encuentran la ALA NYC 2021 y la Cumbre Nacional de CIO de 2020. Como fundadora de la organización sin ánimo de lucro i.WILL, Inspiring Women Igniting Leadership & Learning, está comprometida en que las mujeres se conecten, se inspiren, aprendan unas de otras e inviertan en propiciar su progreso en el mundo profesional. También forma parte de los consejos consultivos deILTA's Business Partners, las organizaciones CIO Inspire y Gartner, y el programa 'wit'. Es mentora del Programa de Liderazgo Ejecutivo de la Universidad de Columbia, Inspire's Next Gen Leaders, y MN Tech ACE Leadership Program.
Farrah Pepper, Chief Legal Innovation Counsel, Marsh & McLennan (New York City, New York, USA)
Farrah Pepper es Chief Legal Innovation Counsel (CLIC) en Marsh McLennan. Creó y dirige el equipo de Legal Innovation & Technology (LIT) de la empresa, incluyendo el «LIT Lab» y el programa legal data discovery. Fue la primera global discovery counsel en General Electric (GE), donde creó y dirigió el GE Discovery Center of Excellence. Es miembro de la junta directiva y regional chapter leader de CLOC (Corporate Legal Operations Consortium). También forma parte de varios consejos consultivos de instituciones dedicadas a la formación jurídica, como EDRM, ALM'sLegalweek, el Georgetown Advanced E-Discovery Institute y Legal Outreach, una organización sin ánimo de lucro que apoya a los estudiantes de secundaria de Nueva York con escasos recursos económicos.
Shannon Salter, Chair, Civil Resolution Tribunal (Vancouver, British Columbia, Canada)
Shannon Salter es la Chair Civil Resolution Tribunal, primer tribunal en línea de Canadá que resuelve litigios de menor cuantía, disputas de condominio y disputas por accidentes de tráfico. También es profesora adjunta en la UBC Allard School of Law, donde enseña Derecho administrativo, ética jurídica y regulación profesional. Fue asistente judicial de BC Supreme Court antes de ejercer la abogacía en un gran bufete de Vancouver. Ha sido vicechair of the Workers' Compensation Appeal Tribunal, vice president of the BC Council of Administrative Tribunals, y en College of Registered Nurses of BC.
Actualmente, es directora de BC Financial Services Authority, miembro del panel de audiencias disciplinarias de Law Society of British Columbia, board member de Canadian Legal Information Institute (CanLII), y directora de Lexum. Es coautora del BC Administrative Decision Maker's Manual, así como de varios artículos académicos en revistas jurídicas. En 2021 fue galardonada con el premio ABALRTC Women of Legal Tech Honouree y anteriormente fue nombrada una de las 25 abogadas más influyentes en Canadá, una de las Canada's New Law Pioneers por Canadian Bar Association y Access to Justice AllStar por National Self-Represented Litigants Project (NSLAP). También es miembro del National Centre forTechnology and Dispute Resolution en la University of Massachusetts y visiting professor en el SirZelman Cowan Centre en Victoria University en Melbourne. 
Kristen Sonday, Co-Founder, COO, Paladin PBC (Chicago, Illinois, USA)
Kristen Sonday es cofundadora y CCOO de Paladin, cuya misión es aumentar y facilitar el acceso a la justicia ayudando a los equipos jurídicos a ejecutar programas pro bono más eficientes. Trabaja con bufetes de abogados y empresas de la lista Fortune500 para dotar de personal, gestionar y hacer un seguimiento de sus programas pro bono, centrándose en el impacto de la organización. Además, Kristen es actualmente la Co-Chair of the Legal Services Corporation's Emerging Leaders Council, trabajando para destacar el valor de la asistencia jurídica en los Estados Unidos. Como resultado de su trabajo para cerrar la brecha de la justicia, ha sido nombrada en 2017 Mujer de la ABA en Legal Tech to Watch, ABA Journal Legal Rebel, y galardonada con el premio FastCase50. También ha contribuido como Code2040 Entrepreneur-in-Residence, apoyando a fundadores emprendedores afroamericanos y latinos, y coorganiza el Latinx Founders Collective para aumentar la diversidad en la tecnología.
---
Suscríbete a nuestro newsletter aquí.